Description
Come take advantage of our Yamaha promotion for NEW upright pianos, August 1st to September 30th!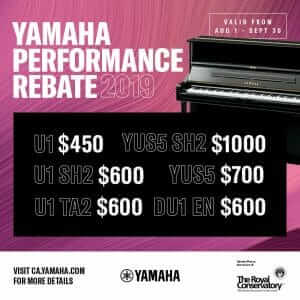 A perennial favorite among discerning pianists, the U1 offers outstanding musical performance, setting the standards by which many other upright pianos are measured.
Advanced Scale Design
Soundboard and Frame
Redesigned Hammers
Soft-Close Fallboard
Refinements in all elements of sound production have given today's U Series a richer, more resonant voice with evenly balanced timbre across the entire keyboard.