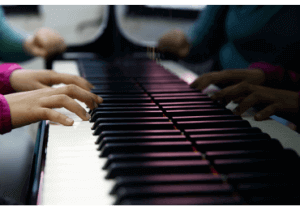 School Calendar – Laval, Quebec
We are accepting new students for private lessons in the following categories: Guitar, Piano, and Violin. Please visit our calendar page to learn more or Sign Up Today!
Why choose Heritage Conservatory of Music?
Affiliations

Our music program is affiliated with the McGill Music Conservatory. The McGill Music Conservatory conducts examinations of our students each year and reports back on their level of performance.
Our Teachers
We hire professors holding a master's degree who have the same goal; educate children, teenagers as well as adults through music. We are one of only a handful of private music schools who have such a professional affiliation with the McGill Music Conservatory.
Custom Tailored
The music programs we offer are designed to be successful in meeting your interests and needs; our professors are highly qualified and motivated.
Music Training Develops Intelligence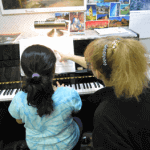 Research on the cerebral impact of learning music amongst young children has demonstrated a correlation between learning music and enhancing reasoning capacity as well as improved general learning skills.  A new study from Boston Children's Hospital found a correlation between musical training and improved executive function in both children and adults.
About Piano Héritage
Located in Laval, Quebec, Piano Heritage has been family owned since 1978. Visit our about us page to learn more.
Attention Teachers!
We offer teachers special discounts on books and Yamaha products. Please contact us today to find out more!